This guide is applicable to all Credo Learning Tools products, including InfoLit (formerly known as Instruct), View, and SKILL.
You can use the Deep Links (also called Direct Links) provided on your admin dashboard to link to Credo Learning Tools content from LibGuides.
To add a link to your LibGuides, navigate to the LibGuide that you want to edit, and simply use the Add Link option to add a link to a box:
Then, copy the Deep Link that you want to use from the admin dashboard, and add it in the URL spot: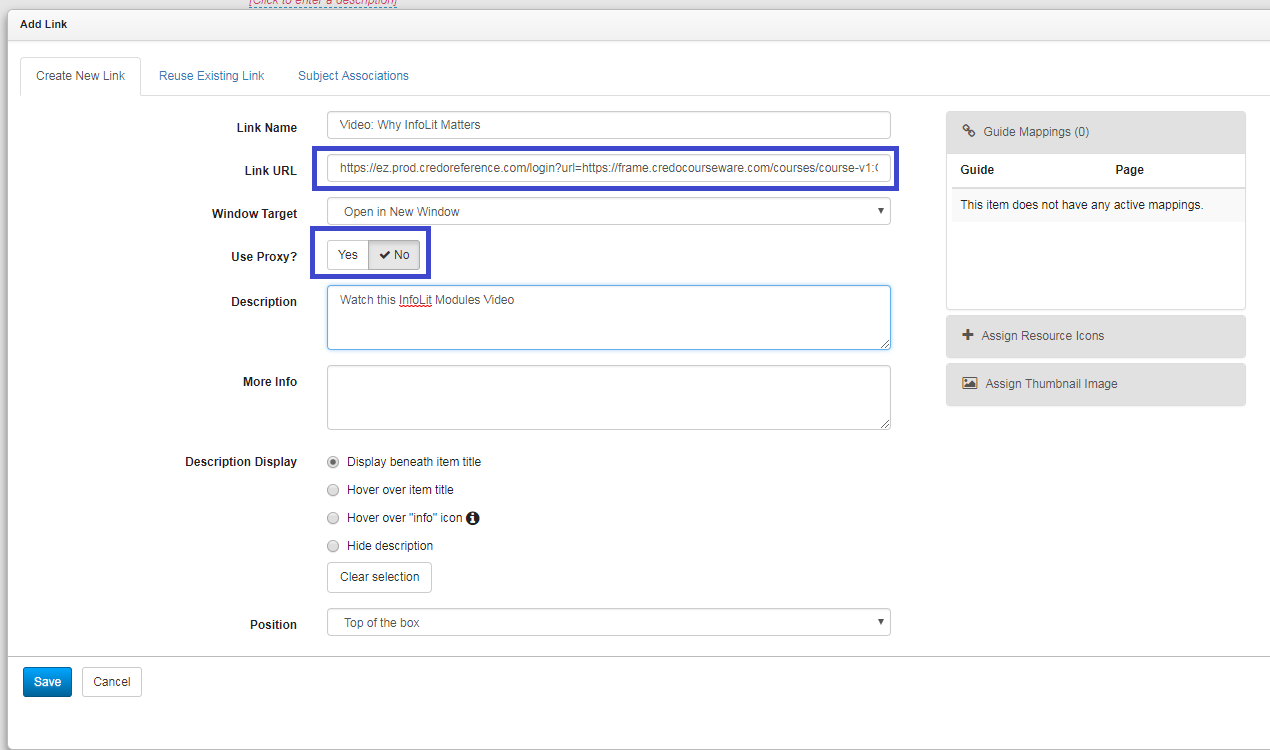 You might have your LibGuides account configured so that your proxy prefix is automatically added to links that have the Use Proxy option set to Yes. If you want to use this option, remove your proxy prefix from the URL in the Link URL field, and set Use Proxy to Yes. Otherwise, leave the proxy prefix in the URL field and set Use proxy to No. Don't add a link with both Use Proxy set to Yes and the proxy in the Link URL field, or the proxy might be added twice to the link, causing an error.
Troubleshooting Tips
If your LibGuides links aren't working, check the following:
Make sure your proxy isn't being added to the URL twice (see above)
Make sure you have copied the link correctly from the Deep Links list in the Link Constructor (not the LTI Links -- these links are only for an LTI Integration in your LMS)
See our Authentication Troubleshooting page for common access issues and solutions.